Ambassador Profile - Audrey O'Connor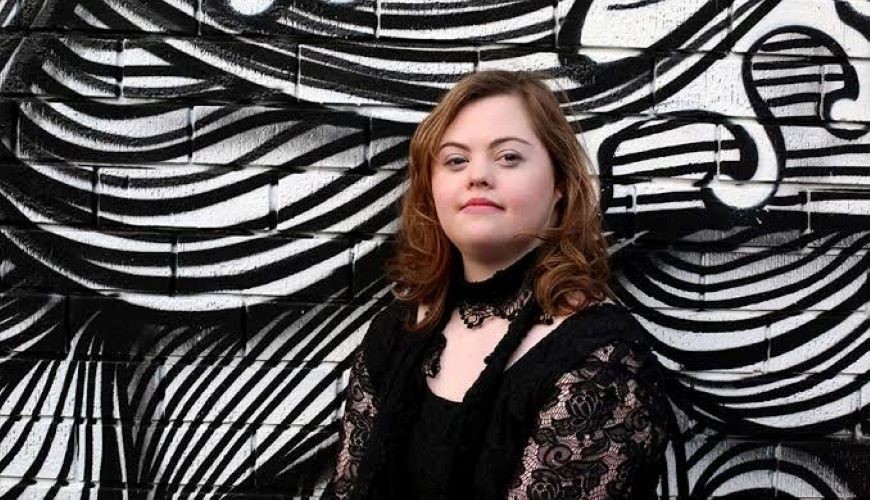 Welcome to IncludeAbility Ambassador Profile Series. This month we are showcasing Audrey O'Connor
In January we caught up with IncludeAbility Ambassador Audrey O'Connor. 
Audrey is an actor, film maker, screen writer and author. As part of the IncludeAbility Ambassador Profile series, we asked Audrey some questions about her life, current projects and employment for people with disability.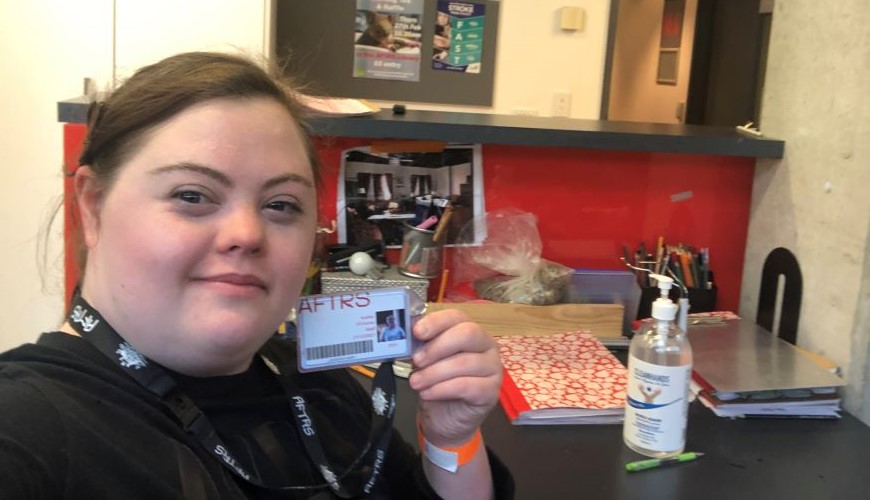 About Audrey
Can you tell us a little bit about yourself, interests and what is important to you?
A little bit about me. Hi, I am Audrey and I have been fortunate to have had many varied opportunities in the creative Arts.  My passion is to promote inclusion and diversity by public speaking and also in my creative work which includes Story Writing, Acting and Film making and sharing my experience as a person living with an intellectual disability.
I enjoy being employed by film and creative industries which further build on my skills to learn as much as I can to enhance my abilities. Some other interests I have are Karate, Karaoke and Pilates.  
Achievements 
What are some things you are most proud?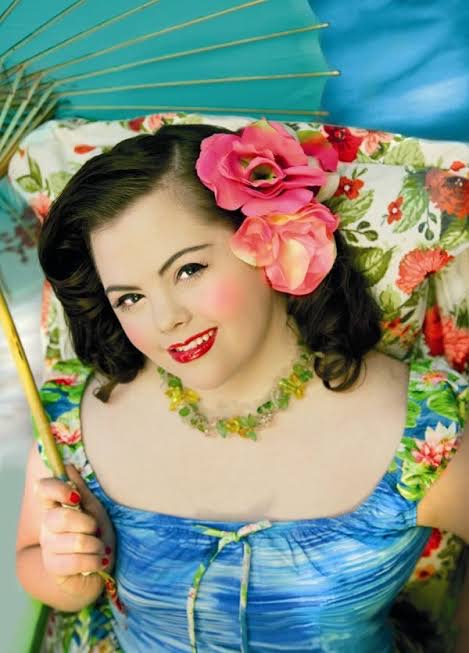 Something I am most proud of is learning about who I am as a person and becoming stronger in my own sense of identity.  This has really helped me to relate to others about what it's like living with a disability.  I am most proud of having the opportunity to speak to others so they can understand that diversity and inclusion is a really good thing and we can all achieve.  In 2018 I became a founding Committee Member for GigBuddies who are an organization that pair volunteers with people with disability for social outings. I really enjoy being part of the monthly meetings and giving input to the decision making. 
As well as being a proud Ambassador for IncludeAbility, I am an Ambassador for Bus Stop Films which has given me countless opportunities to contribute by storytelling and making films that are inclusive. When I am encouraged and supported and able to contribute It makes me feel valued as a person. Being seen and heard is necessary for this. 
Last year I graduated from a Leadership course through Accessible Arts. This course helped me define who I am as a leader, and it came out that I am a Storyteller. I use my lived experience to write my stories and poems and through the opportunity to share these, I hope to change perceptions of people who live with disability.
Current Projects 
What are some of the things you are currently working on? 
So last year I began writing a Children's book which I hope to publish one day; it is called 'Ellie's Angel' and I want it to be for children aged 7-10yrs.  
Also, this year I have been cast as the Lead role in a stage play called 'Jellyfish' and this will be shown in June 2023 in Newtown, so I am busy learning my lines for this one.
I am really proud of my writing because words mean a lot, especially when they come from your heart.  Here is a poem I wrote in September 2020: 
An Ordinary Day
by Audrey O'Connor
Can you imagine every day and wonder about life
Sometimes I see it as dream in my mind
The things I see, I believe
And also hope
And there is friendship
And care
Then you can see anything through
Maybe it's hard to have an original point of view when you don't have anyone to share it with
I've noticed that some days I don't speak
More and more your voice gets quieter and quieter and quieter
Then one day you realize you have never been heard
If you don't see me, and you don't hear me
Do I exist?
Be PROUD to be the Real You
Fvv
Tips and Advice 
Do you have any advice for people with disability seeking employment? And people with disability who are already employed and seeking to advance their career?
I would say go for the type of job that you have the most passion about and an interest in; look at the places where you would like to work then send your resume directly to them and ask a parent or support worker to advocate with you when going for a role. This is how I got my first job at Roadshow Films – I have always loved film. They were open to the idea and found a role for me.  Don't be afraid to ask for training in a new area that you are interested in.
Can you share some advice or tips for employers when recruiting people with disability, or supporting their existing employees with disability?
In my case, I have Down Syndrome which is an obvious disability.  Still many people do not know about what an intellectual disability is and this can stop people from approaching me in a social way.  I would say definitely let the staff know that the person with a disability is coming to work there. Perhaps have someone who knows specifically about the disability to give some awareness to staff and give them an opportunity to ask questions – before the person starts. It is important for inclusion that everyone feels comfortable and the person is not isolated.  Support should be ongoing as it is needed. 
Lived Experience 
What role does lived experience has in projects like IncludeAbility and in society?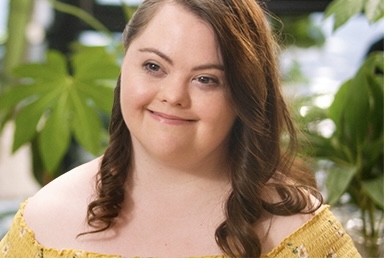 For a long time I felt Invisible (I wrote about it for 'Visible' a short film made for Vivid 2022). I was not included.  Sometimes I feel like I live in a different world – like my poem (above) An Ordinary Day. For much of my life I was excluded like at school and socially and I it made me feel like I was different, but I didn't know why. Having a voice and being seen is part of being a person and everybody should have the right to be seen and heard and if no one is listening we will continue to be excluded and ignored and be discriminated against.  
IncludeAbility 
What is your favourite IncludeAbility Resource and why do you like it? 
I really feel that the IncludeAbility Resources for people with a Disability is my favourite because all of the information is necessary to give you confidence to go for a job and a job means I have an income and work satisfaction and also the chance to be social and make friends. This is all I could ask for.