Ambassador Profile - Sam Drummond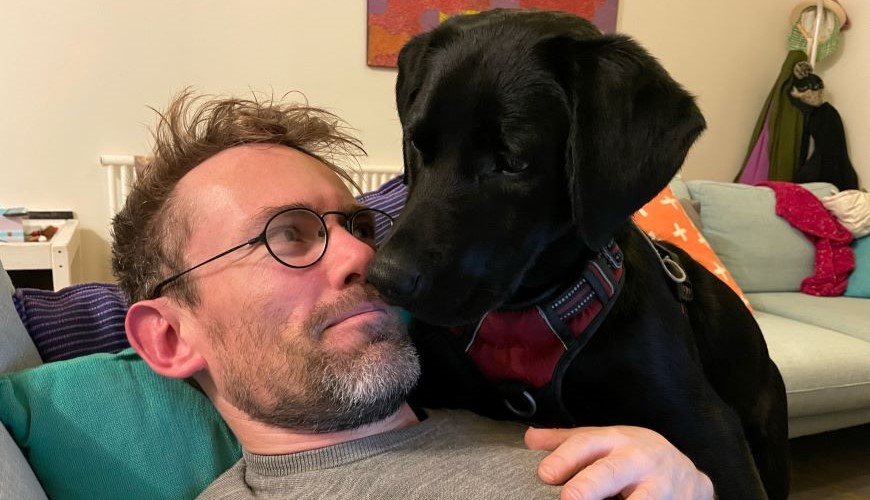 Welcome to IncludeAbility Ambassador Profile Series. This month we are showcasing Sam Drummond.
In November, we caught up with IncludeAbility Ambassador Sam Drummond. 
Sam Drummond is a Discrimination Lawyer, lives in Naarm (Melbourne) and is a self-confessed tea connoisseur. As part of the IncludeAbility Ambassador Profile series, we asked Sam some questions about his life, current projects and employment for people with disability.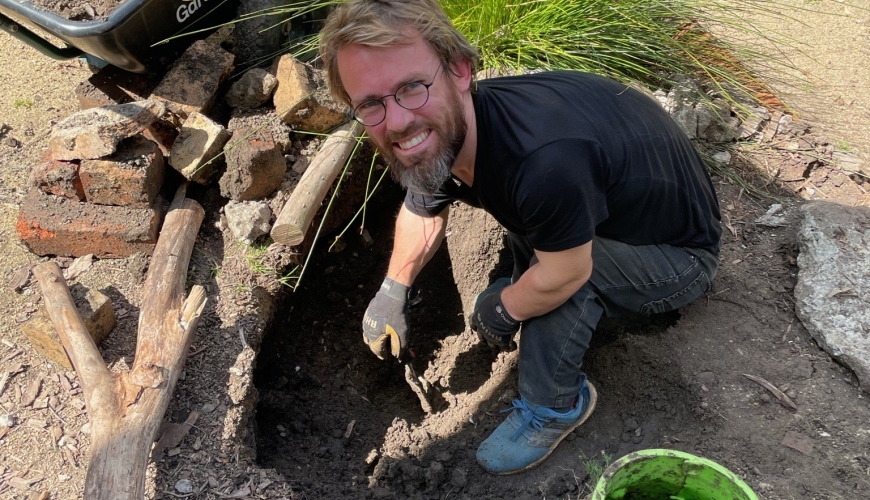 About Sam 
Can you tell us a little bit about yourself, for example your interests, what's important to you? 
I'm a bit of a tea connoisseur but it's really just my gateway drug to sugar. Lockdowns turned me into a fan of Nordic and Korean cinema. I'm a paid-up member of a couple of AFLW teams. I've reached a point in my life where I inadvertently turn on Gardening Australia and get hooked to the end of the episode. It's led to a transformation in our backyard from traditional lawn to native garden paradise. The garden has its own Instagram account that sits next to multiple profiles about dogs. Somewhere in there I've been a radio producer, political adviser and lawyer. I'm at my most relaxed in the bush around where I grew up in Central Victoria. 
But my favourite part of each week is taking my toddler to music and swimming lessons. She gets so excited that she starts wriggling about and making up her own songs.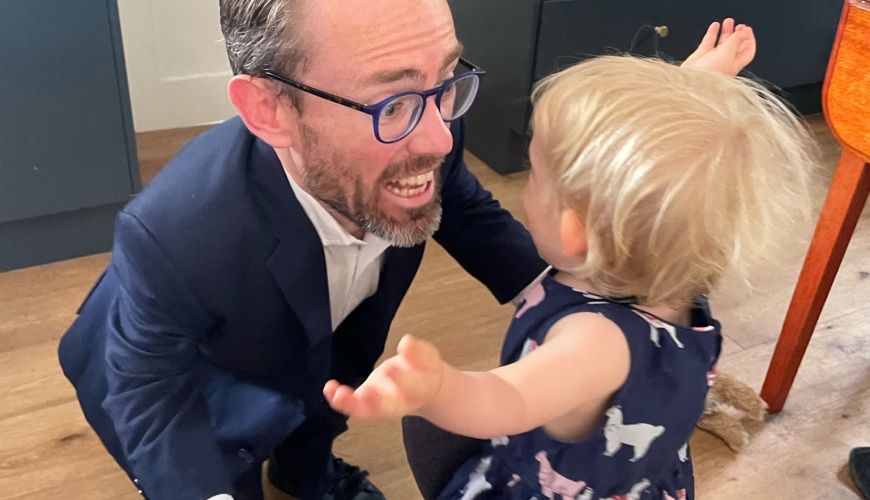 Achievements
What are some of things you are most proud of?
A few years ago I decided to swim in a race from the Melbourne suburbs of Frankston to Mornington – a bit over 11km. It was a really silly thing to do and wrecked my shoulder but once I was about halfway there was no turning back.
The more enjoyable achievements are done together though. Working as a really small cog in the marriage equality campaign was something I'll never forget. And building a family with two other humans and a dog is the central pillar of my life.
  
Current Projects 
What are some of the things you are currently working on? 
Phwoar. There are a few things going on. I've just started an amazing role at the Victorian Equal Opportunity and Human Rights Commission that still allows me a couple of days a week to try to raise a rounded human being. Apart from being involved in IncludeAbility, I sit on the community panel of Ad Standards that adjudicates complaints about advertisements, I'm on the board of Lawyers For Peace and I'm just putting the finishing touches on my first book.
Tips and advice
Do you have any advice for people with disability seeking employment? And people with disability who are already employed and seeking to advance their career?
Sometimes I think of the scene in Apollo 13 where they hatch the plan to slingshot around the Moon to get back to Earth. They had a very clear aim but things started going wrong from the start. The crew went around to the dark side of the Moon, knowing their situation would get worse before they got better. Those moments on the other side where they lost communication with mission control must have been utterly lonely. But they used those dark moments to slingshot back to their new goal. 
It was the first time I had heard the phrase "square peg in a round hole". 
We come up against so many challenges in employment. Things can get pretty dark. It can feel like we're constantly just fitting square pegs in round holes not made for us. But we can also use the entire experience to slingshot towards success, even if success becomes redefined along the way. 
It can be hard but always remember that there are people at Mission Control who are here to support you. Through initiatives like IncludeAbility, there are supports in place to help find our way to that job that is the right fit.
Can you share some advice or tips for employers when recruiting people with disability, or supporting their existing employees with disability?
Never make assumptions and always ask.
Just remember that what creates the disability is the world around us. As an employer, you are creating that world. 
The best employers will ask straight up – do you need any reasonable adjustments to help you be your best in this role? Ask the question, keep asking the question and, most important, action the request when it comes.
Not only are you providing someone with the dignity of fulfilling work, it makes financial sense. The investment in an accessible workplace now will pay dividends later, even if it is with a future staff member who sees you as an exemplary employer.
Lived Experience 
What role does lived experience have in initiatives such as IncludeAbility? And more broadly, society?
Increasing diversity across our communities makes sense. If you don't see yourself in the product you're selling, you're a lot less likely to buy it. I think businesses are increasingly realising this. 
This means more than just ticking a couple of diversity boxes and saying we're done. It means constantly questioning whether we're incorporating genuine diversity into our thinking.
And for those who work every day encouraging diversity, initiatives like this provide valuable resources. We just have to make sure we're sharing these resources as much as possible to continue our progress towards equality.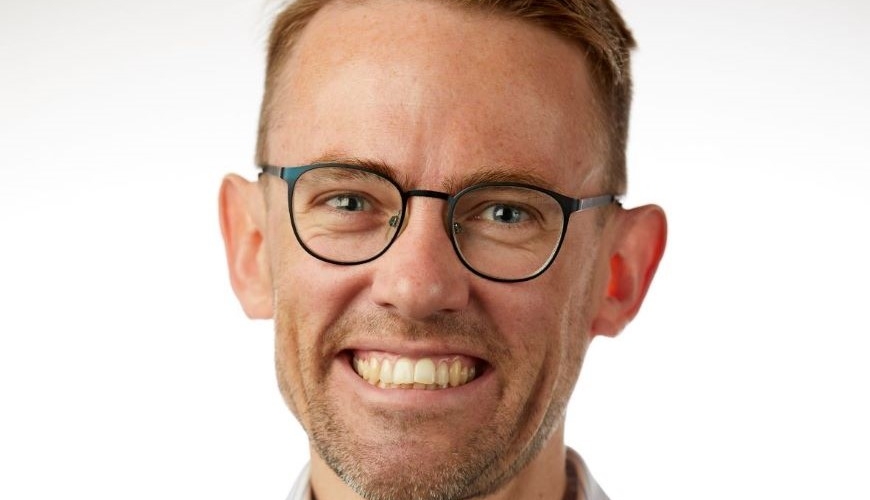 IncludeAbility
What role you see initiatives such as IncludeAbility play in society?
For too long, people with disability have been hidden from view, ridiculed or used for inspiration.
In employment, this has created a cycle of low expectations in which we have been hidden from view with menial tasks. 
Those times are quickly coming to an end.
IncludeAbility facilitates the building of ramps and opening of doors for employers and employees alike.
The challenge for employers is to stay ahead of the game.