Ambassador Profile - Simon Katterl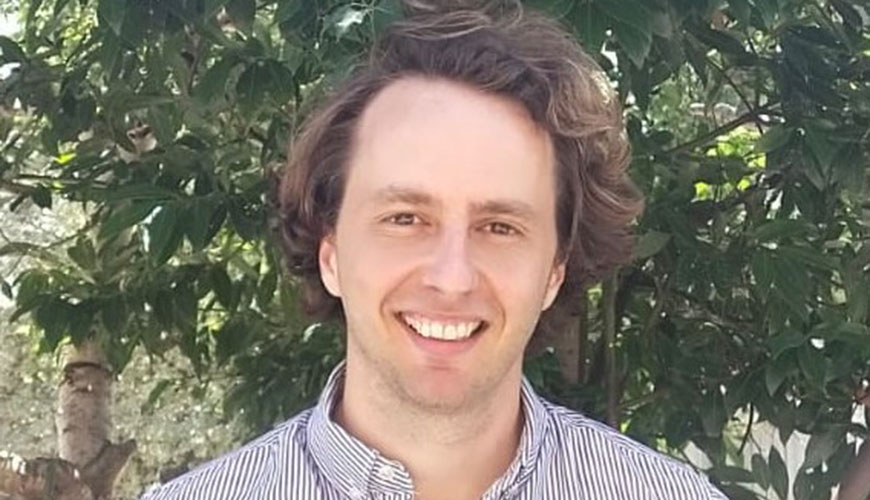 Welcome to IncludeAbility Ambassador Profile Series. This month we are showcasing Simon Katterl.
In July we caught up with Simon Katterl. Simon spoke about some of the work he is doing currently, the value of lived experience, tips and advice for employers and people with disability, and the role of initiatives such as IncludeAbility.
About Simon 
Simon is a mental health advocate, and a consultant at Simon Katterl Consulting. Simon has worked on important reforms in the sector, including at the Royal Commission, for the Victorian Government, in peer and mentoring work, and in human rights.
Simon has published a wealth of articles, guides, and resources, including just recently about complaint inaction from Victorian Mental Health system and Framing Mental Health Policy with Human Rights in Mind. 
Simon has written extensively on human rights, mental health, consumer advocacy and consumer rights, regulatory systems, co-design and participation. Simon has many resources on his website, and offers services to projects and/or workplace in areas such as human rights and mental health laws, co-design and co-production, supervision and support, and reviews and advice.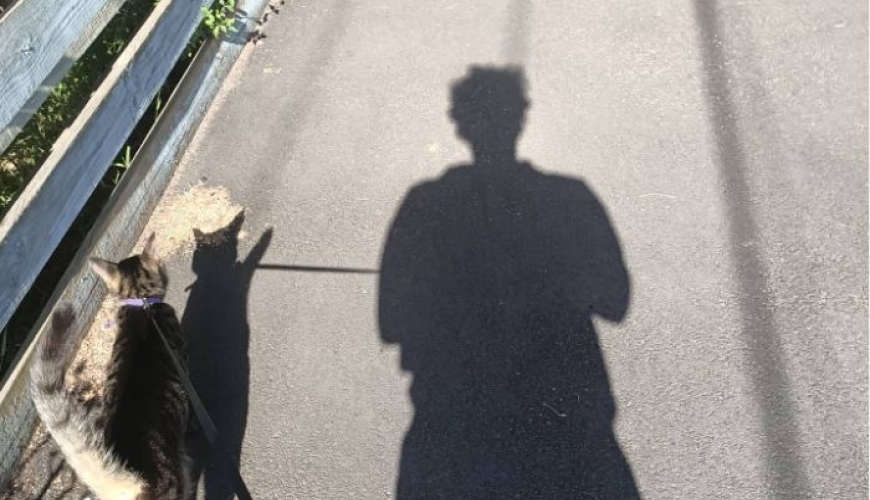 At time of interview, Simon had just finished a daily walk with his beautiful cat, Hal, named after Simon's father (Hal is apparently a bit of a celebrity in the suburban streets of Melbourne).
While currently a native of Melbourne, the traditional lands of the Kulin Nation, Simon was born in Cairns and has lived in Brisbane and East Timor
Achievements 
We asked Simon about the things he was most proud of, or some of his achievements. Simon, instead of speaking about his own work and his own achievements, referred to the tireless work of people in the sector, and how proud he is to have worked alongside peer workers and mentors, many of whom have supported him throughout his life and career. Simon talked about the work that others have achieved in speaking up about human rights abuses and issues, often having to relive or — to use his words — reverse back over their trauma again and again. 
The Mental Health System in Australia
Simon has lived experience of mental health issues and talked about the way we deliver care in Australia including the relationship with control, and human rights.
Simon spoke about the firm link with the medical model of disability. In Australia mental health issues are still seen as predominantly through a biomedical lens, meaning there is a narrow group of people who are considered experts, and often leading us to conclude that individuals need predominantly biomedical treatments. In many cases, he believes, this narrow focus can have an unintended role in legitimising human rights breaches. 
Lived Experience to set the agenda
We asked Simon about the role of lived experience in social policy and projects such as IncludeAbility. Simon spoke about the need for people with lived experience to be 'setting the agenda.' 
"We cannot start projects without people with lived experience closest to the policy issue leading the process, or present equally at the decision-making table."
Simon went on to talk about the policy reform agenda. 
"The policy reform agenda says that it has lived experience at "the centre" but in reality this is not the case. What does "at the centre" mean? I choose at the top!" 
Simon spoke about the change in government.
 "Although we have more of a diverse parliament in 2022, there is still a long way to go in terms of representation and participation. The media, parliament, society needs more representation of diverse communities." 
Simon noted that in many respects he enjoyed a privileged place as a white cis-gender male.
Current Projects 
Simon is currently providing consultancy work for the Victorian Government. Some of the projects he is working on include: 
Implementation of the Royal Commission recommendations in Victoria. There are 65 recommendations and a range of initiatives. 
Setting system outcomes including asking the important questions; how to draft mental health laws and how to evaluate services from a mental health system.
Providing training on how to implement the Victorian Charter of Human Rights and Responsibilities Act. Simon shared that it was a hope of his that one day Australia would have a Federal Charter of Human Rights. This would be another way to protect human rights when accessing federally funded services.
Working on stigma and discrimination with the National Mental Health Commission. The project has looked into structural discrimination towards people with mental health issues.
In his free time Simon likes to write, including writing journal articles on human rights issues and regulatory oversight issues.  
Tips and Advice 
We asked Simon if he had any tips for people with disability including mental health issues seeking employment, or in employment. Simon said the following: 
Connect with other people with similar experiences to yourself. If you have mental health and it impacts your daily life it can be isolating and challenging. Having peers that have gone through similar things, that you can share experiences with, is so important. 
Find a good mentor. Mentors have been a key for me. Helping me navigate difficult circumstances.
Know what your rights are under the Disability Discrimination Act 1992 (Cth).
We also asked Simon for tips for employers when recruitment people with disability, or supporting their existing employees with disability. Simon spoke about the following:
Risk: Consider the risk. What risks are posed by not complying with existing anti-discrimination legislation? 
DAP: Ensure you have a Disability Action Plan (DAP) that is co-designed and led by people with disability. 
Raising Issues: Make it ok for people to raise issues and having contact points for people to raise issues. 
Accountability Structures: Build in accountability structures to ensure employees have rights. This may consist of; a good complaints process, publishing data about people identifying with disability, and a whole range of metrics.
Internal Reference Group: An internal reference group that reports to the board is essential. 
Understanding and Awareness: Ensure leadership has an understanding of law and discrimination. 
Mechanisms: Consider the mechanisms to get buy-in at a leadership level. This may include having advisory roles at leadership levels, or that leaders have external supervision from someone with a disability.
The role of IncludeAbility
Lastly, we asked Simon about IncludeAbility, and the role of this initiative. To Simon, IncludeAbility represents an opportunity to raise these issues. It's an opportunity to create a more fair and equitable world for people with lived experience leading our businesses, government departments, and housing. When people with lived experience lead these initiatives, "you'll find a system that is more inclusive and is more aligned with the social model of disability."