IncludeAbility Senior Leadership Forum 2023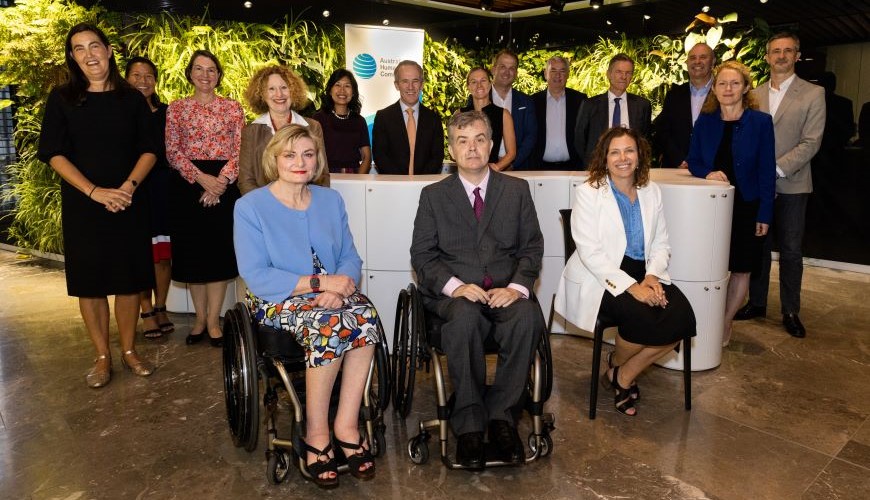 Advancing disability employment focus of forum with Minister and leading employer representatives
The Australian Human Rights Commission's IncludeAbility Project held its second IncludeAbility Senior Leadership Forum in Sydney. 
The Forum was chaired by the Former Disability Discrimination Commissioner, Dr Ben Gauntlett, and the Minister for Social Services, the Hon Amanda Rishworth, was in attendance.   
Attendees included CEOs and senior leaders from Woolworths, Kmart, Microsoft, Australia Post, PwC, the Australian Public Service Commission, the NSW Public Service Commission, the City of Sydney, the University of Queensland, Herbert Smith Freehills and The Paul Ramsay Foundation.
Commissioner Gauntlett said: "The discussion we had was very valuable and included discussing effective employment practices for people with disability, the barriers which prevent the inclusion of people with disability in employment and key potential drivers of employer-led disability employment initiatives in the community".
"Acknowledging the effect on people with disability seeking or maintaining employment who live with multiple layers of disadvantage was an important concern raised".
"We need a significant combined effort from business, philanthropy, and government to create long-term employment opportunities for people with disability". 
"Getting together the Social Services Minister as well as CEOs and senior leaders from large high-profile employers from a diverse range of industries and locations to discuss disability employment is important and we thank the Minister and CEOs and senior leaders for their generous and enthusiastic participation".
The Commission's IncludeAbility Project is focused on advancing the employment of people with disability in Australia and features an Employer Network comprising some of Australia's leading employers.
For more details on the IncludeAbility Project, including pilots in Perth and Illawarra, please see the IncludeAbility website at: https://includeability.gov.au/.  
Ends