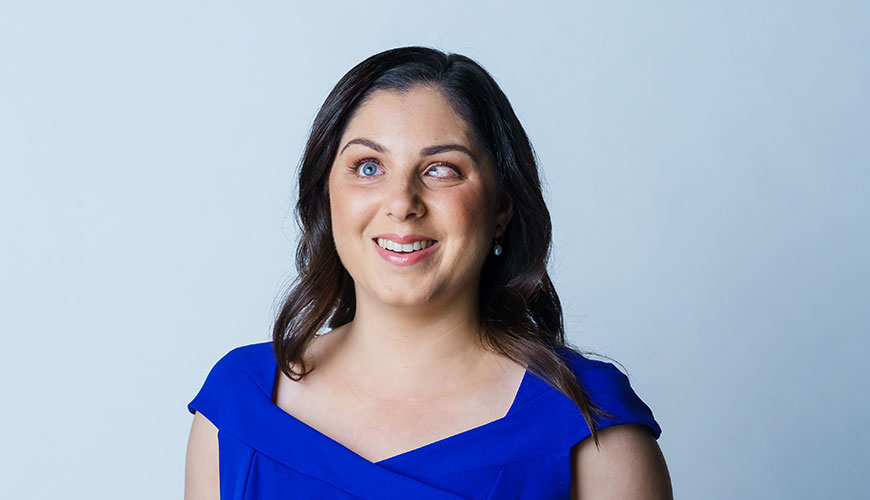 I have been a journalist, newsreader, producer and radio presenter with the ABC for a decade. Currently, I am the National Disability Affairs Reporter, helping to elevate the voices of people with disability through stories across radio, TV and online platforms.
As a person who is blind, I have experienced discrimination and low expectations throughout my journey searching for employment. I chose never to disclose my disability in a job application because I didn't feel it was relevant to being able to do the job. The first anyone would know about my very visible disability was when I'd walk into an interview with my cane. I had people tell me I couldn't be a journalist, question my abilities and productivity. Only when I applied for my job at the ABC did an employer consider asking about any modifications or reasonable adjustments I might need to allow me to do my job. My experience shows that inclusive employment in a large and high pressured environment like the media is possible when people are open minded and provide the right support.
Meaningful employment has allowed me to live the life I choose and make a difference to others. I'm making long lasting contributions to the community, providing people with disability a platform to have their stories and issues heard. My work gives me a huge sense of achievement, pride and purpose. I'm financially independent and can therefore access housing, healthcare and social activities. I also recognise that this is a privilege and hope my experiences and voice can support others who currently don't have the same opportunity.