Ambassador Profile - Lisa Stafford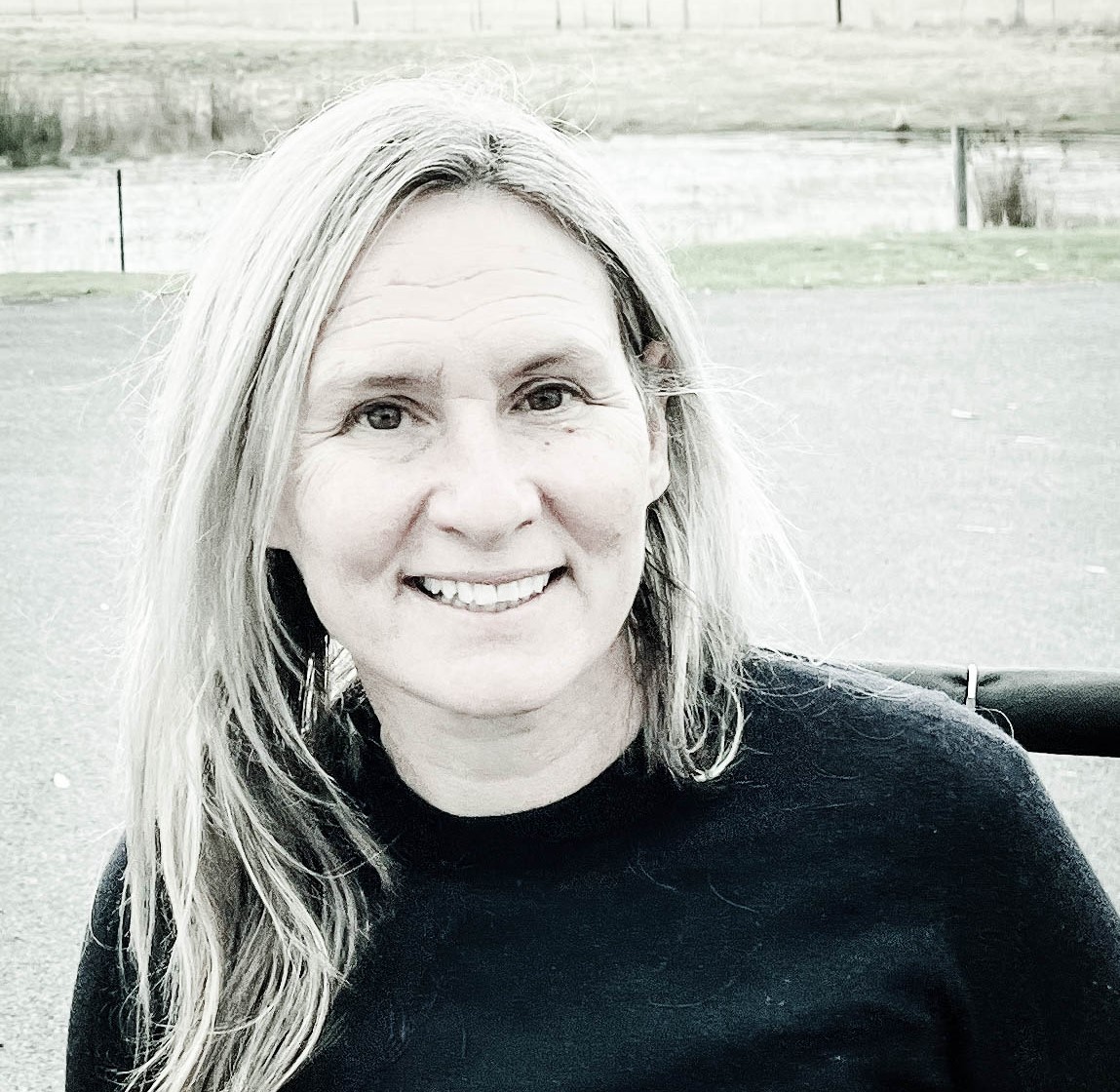 Welcome to IncludeAbility Ambassador Profile Series.
This month we are showcasing Lisa Stafford.
In October we caught up with IncludeAbility Ambassador Dr Lisa Stafford. Lisa shared with us some of her achievements, projects that she is currently working on, what's important to her, the value of lived experience, and some tips for employers and people with disability.
About Lisa 
Lisa is a Planning expert in Inclusive Communities and Cities, and is currently a Senior Research ARC DECRA Fellow at the School of Geography, Planning and Spatial Sciences, University of Tasmania.
Lisa lives in beautiful Lutruwita (Tasmania) on the traditional and ongoing unceded lands, seas and waterways of the palawa/pakana people. Originally from Kabi Kabi (Gabi Gabi) and Jinibara land (Sunshine Coast) and born in Meeanjin (Brisbane) - Lisa is a self-confessed 'water baby', and now enjoys living in a beach side community outside Hobart. In the days prior to the interview, Lisa had taken her second plunge of the season in ocean temperatures of 12.6 degrees, invigoratingly channelling her inner 'Wim Hof'. 
Lisa also enjoys Kayaking with her partner, and permaculture. Moving from her permaculture property in the sub-tropical Sunshine Coast to a 600 square metre urban permaculture garden in cool temperate Tassie has been a huge shift, however the principles are the same; learning by going slow, listening and reading nature/the environment, taking time to go through the seasons, soil health and listening and learning from local knowledge. 
Planning Inclusive Communities and Cities
Lisa is currently leading the Planning Inclusive Communities Project funded by the Australian Research Council Discovery Early Career Researcher Award (DECRA). The aim of the project is to help transform planning practices towards planning for all people – instilling a planning inclusively approach to our cities, neighbourhoods and streets.
Lisa and her team are exploring the important questions: What are the elements of inclusive communities and cities? What does that look like for diverse user groups, particularly for people with disabilities who experiences multiple and profound layers of barriers and intersecting oppressions? How do we enhance urban and regional planning practices so that they are inclusive?
'Too often policy about inclusive communities its limited to silos of social services or compliance-based building requirements, not the important deep connections and meanings people have to place and nature, or everyday transactions that occur in our lives'.
As Lisa said during our discussion, planning Inclusive Communities is about looking at the ways in which our communities and cities can foster equity in mobility, participation and interactions by being responsive to our diversity as humans – like our mind-body diversity, our changing lifespan needs, income disparities, gender diversity and rich cultural backgrounds. 
More than ever there is a need to address growing social, spatial, and climate injustices by taking a more inclusive sustainable approach to planning communities and cities - engendering environments that work for all of us by centring human rights and social-spatial justice with practice know-how. 
Lisa recently co-edited with Leonor Vanik (Chicago) and Lisa Bates (Portland) - Disability Justice and Urban Planning, a free special edition of Planning theory and Practice journey which includes various disabled authors that speak to these core issues.
 
Trips Not Made 
Lisa is also leading the Trips Not Made Project, researching transport disadvantage in Tasmania, and asking the questions: What are the trips not being made?  What are the barriers to usage that we need to address, particularly for young people, young people with disability, and people in the outer suburbs and peri urban fringes? 
Trips Not Made is about giving voice and visibility to an important life-impacting issue 'it really frames up what happens in people's lives, and the points in the whole of journey that are actually problematic for diverse users.'
Transport equity is an area of limited research in Tasmania, which, as Lisa reflects on is surprising given Tasmania compared to other states and territories  has the highest percentage of people with disability (26.8%) and long-term health conditions (37%) in Australia. 
Other recent work
Lisa has co-authored a research report in 2022 lead by Bridget Doran, with Kiri Crossland and Paul Brown on Transport experiences of disabled people in Aotearoa New Zealand. An important study commissioned by Waka Kotahi NZ Transport Agency.
Lisa delivered many talks this year including the Universal Access in Transport for Transport Australia with Kevin Cocks AM and Emma Thomas, and Parlour Lab 15 Walk- and Wheel-able Neighbourhoods talk by Annie Matan and Lisa which was convened by Kali Marnane and Justine Clark.
Lisa is also involved in various service roles including a board director on Disability Voices Tasmania, a committee member of Transport Australia Tasmania's branch, and is on the Universities Enable Steering Group Committee launched last month as part of Assoc. Professor Paul Harpur's latest research project. 
We asked Lisa about some of the things she was most proud of. 
'There is a lot of things, I guess it has to the ARC DECRA Fellowship. They're so difficult to get as academics, and that's a big accomplishment.'
Universities 
Lisa is currently co-chairing the newly established accessibility committee with Professor Natalie Brown on the UTAS Southern transformation project to ensure that access and inclusion is front and centre and seamless throughout.
Lisa spoke about the access complexities at universities. 'Universities are very complex in terms of roles and activities that take place in the physical, communication and digital environments of universities, and these are not often considered from external design groups, who are commissioned to do the work. They're not thinking about usage, participation, and functionality across multiple layers, diversities, and perspectives from the student, the academic, the professional, the visitor.'
Unfortunately, discrimination still occurs in the University sector, as many sectors in Australia. 'Despite academics being highly accomplished in our field we are still dealing with indirect and direct forms of disability discrimination. There's a lot of unconscious bias going on.'
Lisa spoke about experiences of ableist assumptions, unconscious biases, and low expectations, recalling several instances where she had been a keynote presenter yet fellow people in attendance had assumed she was there as the student, proclaiming how wonderful it was that "she" was participating. Lisa has also, like many disabled academics, experienced instances where she has been spoken over the top of, been the token disabled person in the room, overlooked/not cited/referenced by others in her field. Lisa spoke about hidden types of discrimination fuelled by assumptions made about people with disability based on our body-mind diversity, and also in Lisa's case her power wheelchair and walking sticks that come with it.  
Ableism 
Ableism infiltrates at every level, and it presents so many challenges for disabled academics, and disabled people across society. As Lisa spoke about during our discussion, it's something that needs to be called out. Lisa hopes that initiatives such as Universities Enable will bring those who have been traditionally excluded to the decision-making table and work to address the barriers that are at every level of our society.
Lisa has also published on ableism in society, and in her professional fields. Examples include:
Ableism and the struggle for spatial justice  
Planners, We Need to Talk about Ableism (p.106)
Lived Experience 
During the conversation we discussed the value of lived experience. Lisa spoke about re-programming what we see as knowledge and the value we place on lived experience. 'I think we need to disrupt and re-program what we actually consider as knowledge. Lived experience is one of the most important, and most valuable forms of knowledge because it genuinely connects with the lived reality…you can read as many books as you want, but you will never have that personal connection to the topic'. 
Authenticity 
Lisa spoke about the importance of authenticity when working with people with lived experience, it can't be a token gesture. You must involve disabled people in the planning from the start, ensure flexibility and choice in how people can have their voice heard, along with ensuring the time and space for deep listening and learning. 'We need to make sure we're authentically listening to lived experience'. We must also ensure children and young people voices are include and heard, not just the adult perspective. This omission is something Lisa continues to see in her work and research with children and young people. 
Tips and advice for employees and employers 
Employees
We asked Lisa if she had any tips for employees with disability, or those looking for work. 
Lifting expectations. It is essential that expectations are lifted early on in a person's life. This is well researched and has such an impact on life trajectories. Role models and peers can also have a major impact, reframing the discussion and assisting you to work with your talents and your strengths.
Say no to the Naysayers. Lisa recalled hearing from a young participant that she researched with who was surrounded by naysayers, but shared how they continued with their dream by changing the people who was around them – the benefit of individualised funding. Lisa stressed the importance of surrounding yourself with people who are going to support your vision and see the value of having diverse people and skillsets in teams and projects. 
Supports and connections. Having the right support, structures, and connections around you is incredibly important. Tap into these supports and connections, ask your family, friends, networks to introduce you to others, increase your networks and connections. So many jobs come about from who you know. 
Never give up on the dream. Realistically reaching your dreams and achieving your goals take time. It's not instant. You can however think about what you need to do to get to where you want to go, and seeing your skills and qualities as strengths.
Career mentors. Having good mentors in your professional industry that are genuinely interested in you and want to support your career is crucial.
Peer networks. Having that peer network support for disabled folk who we can talk through shared issues and experiences with is a must. 
Employers
We asked Lisa if she had any tips or advice for employers wanting to employ people with disability or support their existing employees with disability. 
Lisa spoke about getting your culture in order, celebrating diversity, checking your own ableism, career progression, having open and honest conversations and the importance of leadership and participation.
Inclusive workplace culture. It's so critically important to ensure that our workplaces are inclusive, celebrate diversity and the strengths that everyone brings, and are environments that are safe and supportive. This starts with leadership and setting the right culture.
Checking your ableism and talking about it. Often, we don't know what we don't see, or what we don't have words for. Looking at our actions, our privilege and having open conversations can help us check our ableism. Engaging disabled people to help facilitate this conversation at workplaces is so important. 'Let's have a safe discussion about our actions, our thoughts, and our fears. It is only then that we can actually start correcting and changing the narrative.'
Having the right words. Giving employees and workplaces words to define ableism and discrimination is incredibly powerful. Often, we only talk about actions in terms of discrimination, in terms of legislation. We don't talk about it as a culture of society, and individual action. 'And this is why things keep happening. It's because, as a society, we still fear it…You only have a look at the Disability Royal Commission (to see) what people are experiencing today'. It will be a great day when 'difference (that) is accepted as the norm, when we start framing that disability is just part of human diversity and that difference is what's expected.'
Representation and leadership. Representation is hugely important. Why can't the CEO of your organisation be a disabled person? How can your business support career progression for your employees with disability so that they can be on your executive team? 
IncludeAbility 
'The personal responsibility narrative is so entrenched, for example who's deserving and who's undeserving.  What I've liked about IncludeAbility is that it's really trying to make that change. It's actually trying to not just go, oh, this is another strategy, this is another initiative. It's actually trying to give some tangible ways forward for employers and employees.'
Lisa also spoke about changing expectations and pre-conceived ideas or assumptions about what people with disability can and cannot do. Ambassadors are from a diverse range of fields, for example public speakers to people working in film, to academics, to doctors. It shows that people with disability can have a career. 
'And that's where Includeability is awesome because it is looking at ways to move beyond just talking about issues, as well as its role modelling us ambassadors, but also employers and employees. And it's disabled employees that are representing organisations and engaging in the Project'.