Ambassador Profile - Simon McKeon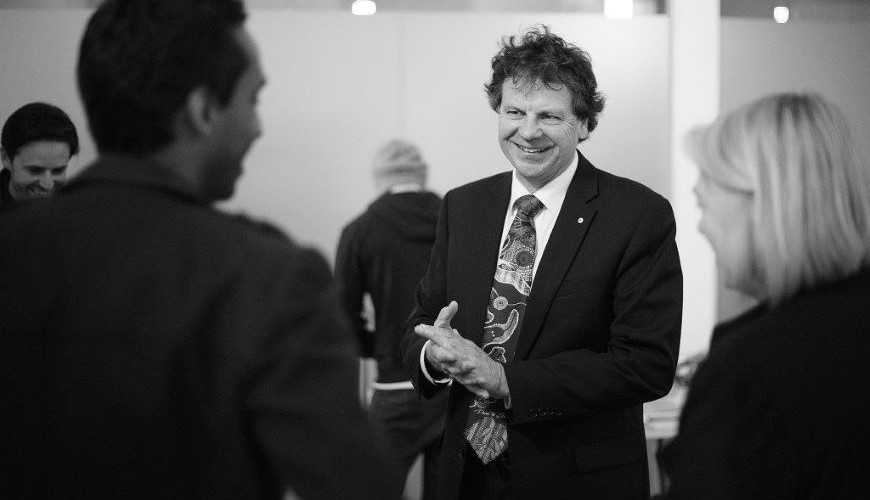 IncludeAbility Ambassador Simon McKeon spent some time with the team in May to talk about his life, current projects and interests and employment for people with disability.
In May we caught up with IncludeAbility Ambassador Simon McKeon. 
Simon was the 2011 Australian of the Year and has made significant contributions to Australia in the areas of business, philanthropy, social responsibility and sustainability.  During the conversation Simon shared a little about his life, and work, as well as tips and advice for employers and people with disability in employment.  
About Simon 
Could you tell us a bit about yourself? For example, your interests, what's important to you?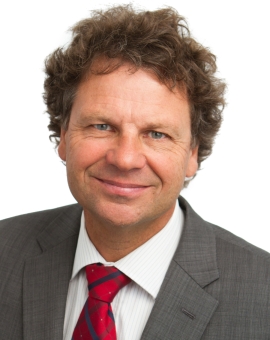 Well, I have a somewhat unusual story compared to others. I don't have any noticeable disabilities, although I do have multiple sclerosis. It became evident in the late 90s, but I ended up on the easy end of the spectrum and it seemed to disappear over time. I've had a small taste of it, but it's not a significant part of my lived experience. Another important aspect of my life is my role as a principal caregiver for my half-sister, who had a profound intellectual disability due to a surgical complication. She recently passed away, but being there for her has been a significant part of my adult life. Overall, I consider myself a normal person who enjoys socialising, quiet moments, and finding solace in peaceful settings.
The term "disability" is a construct created by humans. Personally, I take issue with the idea that some people are disabled while others are not. We all have our imperfections and things we might try to hide from the world. We tend to view these as defects or reasons for not choosing someone. But the truth is, everyone has their own set of issues and challenges.
Disability, in my opinion, is just a matter of some individuals having those issues in a more noticeable or less concealable way. However, what's important to recognise is that every single one of us, without exception, has something valuable to offer to the world. We all have abilities that can be effectively utilised. Instead of focusing on where we stand on some ability list, we should shift our focus to identifying and utilising the unique abilities each person possesses. This is a perspective I have frequently discussed.
Achievements 
Could you tell us about some of the things you are most proud of or achievements that you might like to share?
While I've had a few noteworthy experiences, such as being part of a group that set the world sailing speed record, I find the most significance in my relationship with my sister. She reminded me of what truly matters and the challenges some people face that have nothing to do with their choices. Instead of focusing on accolades, I value the quiet moments and the tranquillity of my rural farm. It's just me, the kangaroos, and my vegetable garden. These experiences bring balance and happiness to my life.
Current Projects 
Could you tell us about some of the things that you're currently working on?
I have multiple roles rather than a single job. As a board member of companies like Rio Tinto and NAB, I witness and contribute to their impactful work. In addition to Monash University, I'm also involved with smaller purpose-driven organisations that allow me to gain diverse experiences and contribute to their goals. While I may not have individual responsibilities in each project, this has been the rhythm of my life for the past 15 to 20 years. I transitioned from being a regular person with a "real" job to operating at a different level, engaging in various activities and endeavours.
How fascinating. How did you get into this sort of work?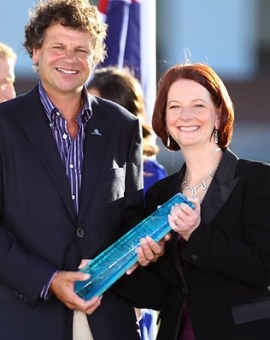 I had to take it slowly during the MS era, so after working full-time as an investment banker and executive chairman of Macquarie's Melbourne office transitioned to a part-time role and explored other opportunities. I became fascinated by the non-profit sector and admired individuals making significant contributions. This led me to get more involved in non-profit organisations, particularly in supporting CEOs and their goals. It has been fulfilling for me to help and be inspired by others, and I've served on various non-profit boards across different fields.
Macquarie, known for its success and substantial pay, has produced many individuals who transitioned into senior positions in the non-profit sector. I personally know several people who spent years at Macquarie and then dedicated the rest of their professional lives to non-profit work. It speaks to the opportunities and flexibility provided by the company.
Tips and advice
Do you have any advice for people with disabilities seeking employment or those already employed and seeking to advance their career?
The first thing I would say is to acknowledge that having a disability is something that cannot be hidden. We live in a world that can be judgmental and not always logical in its decisions. Despite these challenges, it is important to be resilient and positive. Back yourself and be your own best friend. Embrace your abilities and disabilities, and try to focus on the positive aspects. It's easy to give up before even starting, but it's important to keep a positive attitude.
The second thing I would say is don't try to do it alone. Seek help and share the load with those willing to support and mentor you. Don't be afraid to ask for assistance in opening doors and navigating the challenges.
Thirdly, take time to carefully assess your skills and identify areas where you excel. Have confidence in what you are good at, even if the world doesn't always recognise it. Recognise areas that require further development and work on them.
Lastly, stay positive. There are more opportunities right at the moment than there have been for a long time. Put your best foot forward and seek help where you can.
What advice do you have for employers when recruiting or supporting employees with disabilities?
Employers should recognise the valuable resource that people with disabilities represent. It is important to appreciate the talent and potential that exists within this group. Take the time to understand their abilities and how they can contribute to the organisation. Creatively consider the additional support or accommodations they may require.
Employers often take the easier route by not investing in the necessary research and preparation. By being open-minded and willing to take a leap of faith, employers can discover the benefits of employing individuals with disabilities. Seek advice and learn from other employers who have successfully embraced this approach.
Lived Experience
What role does lived experience have in projects like IncludeAbility and society as a whole?
Lived experience is invaluable and irreplaceable. Hearing directly from individuals who have lived with a disability provides unique insights and understanding. While well-meaning individuals may try to imagine what it's like, there is no substitute for firsthand knowledge. People with lived experience have the key to understanding their own needs, what works, and what doesn't. Their voices should be carefully listened to and considered. While they are not the only voice in decision-making, their perspectives are crucial for making informed and effective choices.
Society should recognise the importance of including and valuing lived experiences in shaping policies and initiatives.